RETURN TO SEARCH RESULTS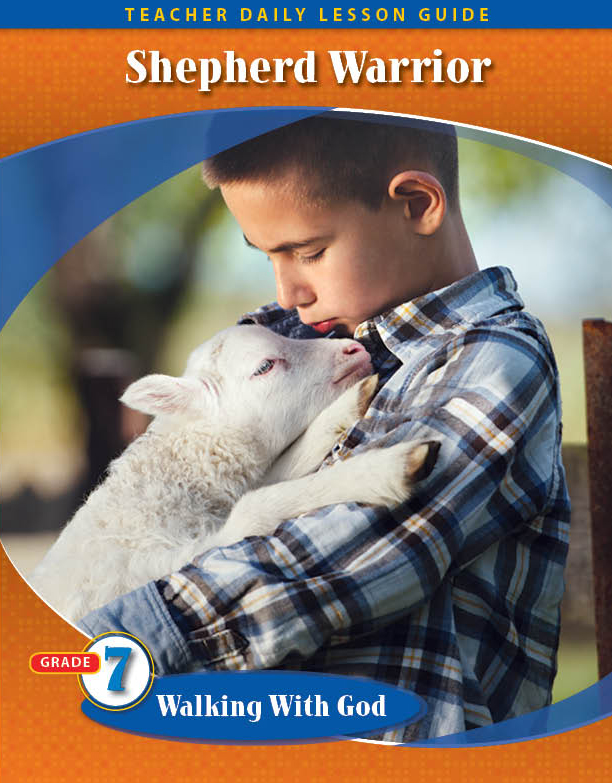 Pathways: Grade 7 Walking with God Unit: Shepherd Warrior Daily Lesson Guide + Teacher Resource 6 Year License
Author(s): KH Pathways
Edition: 2
CHOOSE FORMAT
What is it like to go away and fight? David wondered. It seems like it should be exciting, but then again, going into battle must be terribly frightening too.
As far as important jobs go, being a shepherd was just about the bottom of the heap. Most people hated the idea of being a shepherd. Sheep were smelly and stupid and totally unpredictable. But to forsake them? Never. David would rather spend endless days and cold nights caring for the sheep than to risk the life of even one sheep.

Come along! The journey is just beginning for the shepherd warrior.
Print + Ebook
$40.00
ISBN
9781524963613
Details
Print Prod w/Flourish License