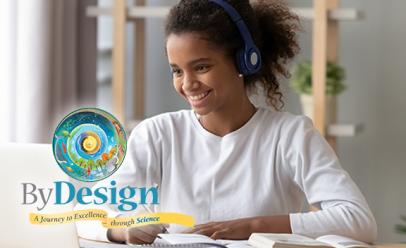 By: Kendall Hunt RPD with contributions from the editorial team

Accurately and ethically measuring student knowledge was already a challenge before the COVID-19 pandemic turned the educational world upside down. From concerns about the inherent biases of standardized tests to the question of how to differentiate assessments for students' learning styles, the issue of testing is complex … and trying to do it through a computer screen in a remote or hybrid learning environment makes it infinitely more complicated.
Luckily, teachers and administrators across the country have offered their advice on the matter. Kyleen Gray is a teacher and literacy program leader from Ontario, Canada, with 14 years of teaching experience, both in a physical classroom and via e-learning platforms. In a recent blog for Edutopia, she listed four types of assessments well suited for remote classrooms. Her suggestions include one-on-one conferences via Zoom or other video platforms, higher-order-thinking assessments such as project-based learning, digital quizzes using Google Forms, and digital writing discussions through Google Docs.
To monitor remote test-takers, Gray combines several methods, such as requiring students to share their screens and turn on their cameras while taking a digital exam.
"This practice has worked so well in various classes at our school that we just decided to use it as a method of assessing distance learners for final exams," she wrote.
Gray's suggestions are valuable because they can be used not only for summative assessments, which offer a cumulative measure of student knowledge, but also ongoing formative assessments during a class period or unit. Edutopia Senior Editor Nora Fleming also chimes in with seven suggestions for formative assessments in the virtual classroom, from elevator pitches and tweets to virtual exit tickets.
But Fleming also quotes from a blog by Andrew Miller, director of teaching and learning at the Singapore American School, who cautions teachers not to overwhelm students with too many virtual assessment tools. "Make sure the tools you use fit your purpose," he writes.
It's an important point to remember: in the end, the content of the assessment is just as important (if not more so) than the mode of delivery. Before you can use a fancy new digital tool, you have to know what assessment questions you want to ask!
That's why Kendall Hunt Religious Publishing Department (RPD) programs, especially ByDesign Science and ByDesign Biology, include multiple resources to help teachers create high-quality assessments. Both of our customized, faith-based science programs include an assessment generator as part of the Online Teacher Resources. This test bank, available through an online assessment tool, includes publisher question banks that can be used to customize practice worksheets, quizzes, and tests by lesson, chapter, or unit.
For teachers looking for formative assessments (maybe you're itching to try out a new digital tool like Quizizz or Poll Everywhere but need help crafting the questions), the ByDesign Science curriculum includes "Think About It" questions scattered throughout each chapter, perfect for use as a quick mid-lesson gauge of student progress. Sample answers for all questions posed in the Student Edition are included in the Teacher Edition.
And of course, all of these valuable assessment-content generators are available online for easy access by the teacher. Because all purchases of both Teacher Edition and Student Edition print books for ByDesign Science automatically include a licensed eBook version, and all components of ByDesign Biology are available through the online platform Flourish, educators can depend on our curriculum to help them craft strong formative and summative assessments wherever they are!
It's easy to feel overwhelmed as an educator in a remote or hybrid learning environment. But with a few digital tools and Kendall Hunt RPD's ByDesign curricula, you can confidently assess your students' knowledge with minimum stress and maximum results!
Sources:
https://www.edutopia.org/article/4-assessment-strategies-distance-and-hybrid-learning
https://www.edutopia.org/article/7-ways-do-formative-assessments-your-virtual-classroom