RETURN TO SEARCH RESULTS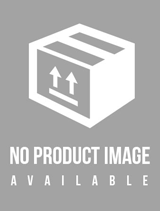 To God Be the Glory: Visual Reflections of God's Greatness
Author(s): LARRY BLACKMER
Edition: 1
Copyright: 2011
Pages: 148
CHOOSE FORMAT
"I am often asked how I?m able to go to so many wonderful locations to shoot photos. The answer is that I work for a worldwide church that is actively involved with the peoples of the world. As part of the church?s administration team, it is my privilege to travel to many parts of the world to minister to and learn from the people we serve. It is my practice to carry a camera with me and to find a few moments to seek out and capture God?s beauty, be that in the face of a child in Cameroon or a bird in China.
I have learned that there is beauty everywhere?even in my own backyard?from the symmetry in a small flower to the majestic giraffes feeding on an African savanna. God has created color and shapes, landscapes and sunsets, not because He had to, but because He chose to give us these gift s. So this book is a grateful tribute to a God who has allowed me to see and capture photos of His creation. To God be the Glory!"
-Larry Blackmer
About the Author: Larry and his wife, Sandy, have one daughter, Melissa, who has graduated from Pacific Union College with a degree in Biology and is currently a graduate student at Loma Linda University.
Larry?s education includes a Bachelor of Science in biology, a Master of Arts in teaching with an emphasis in biology/physics, and a Master of Arts in secondary educational administration. He is currently working on a doctorate in educational administration from Andrews University, where he also obtained his undergraduate and graduate degrees. Larry has served at Grand Ledge Academy in Grand Ledge, Michigan, as both teacher and principal; at Adelphian Academy in Holly, Michigan, as vice principal and boys? dean; and as principal at Mount Pisgah Academy in North Carolina and Takoma Academy in Takoma Park, Maryland.
Larry recently served for seven years as associate superintendent in the Michigan Conference. His most recent position was superintendent of schools in the Idaho Conference. Currently Larry is vice president of Education for the North American Division of Seventh-day Adventists in Silver Spring, Maryland.
Larry enjoys woodworking, both carving and cabinet making, and nature photography. He is actively involved with technology in many aspects across the division.
Print
$49.99
ISBN
9780757593697
Details
Print Product Only (SA,CP, Pak, all Print)